BlackStar Automation > DC Drives
At BlackStar Automation, we have the expertise to make sure you find the right drive for your particular application. Our current selection of Digtial DC drives is shown below but please feel free to give us a call at any time.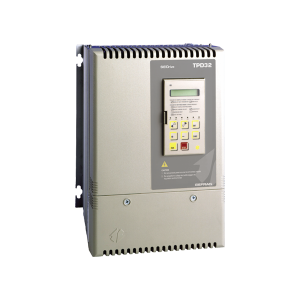 Gefran SIEI TPd32 Digital DC Drive
Digital converters, from 20A to 3300A
3ph 230Vac…500Vac, 50/60Hz; 3ph 690Vac, 50/60Hz
Rated currents: from 20A to 3300A (biquadrant and tetraquadrant)
IP20 (IP00 for currents over the 1050A)
Marks: CE, UL, cUL
The SIEIDrive – TPD32 series of digital converters is available in a wide range of motor power ratings and power supply types for solutions using both two quadrant and four quadrant operation.
Designed to minimise user system requirements, the TPD32 offers a range of functions and dedicated application packages to cover the most complex requirements of modern industrial automation systems
Features:
Integrated field regulator on all the range
. 1ph supply: 230Vac…460Vac 50/60Hz
Speed feedback via tachgenerator and/or digital or sinusoidal encoder
Digital I/O logic control in PNP and/or NPN configuration
3 Differential analog inputs ±10Vdc (0..4-20mA)
2 Analog outputs (±10Vdc)
2 Encoder inputs (digital and/or sinusoidal)
1 Tachgenerator input
8 Digital inputs (4 fixed + programmable)
4 Optocoupled Digital outputs
2 Relay outputs
1 Motor thermistor input
RS485 Serial line (ModbusRTU protocol)
Programmable overload up to 200%
Interfacing with fieldbus protocol as: ProfibusDP, CANopen, DeviceNet
Protection degree:
. IP20 up to 1050A (..-2B…-4B)
. IP00 for bigger powers